Cuba is one of the most popular travel destinations, and scuba diving in there will be an unforgettable adventure! The underwater flora and fauna of Cuba are wonderful, the coral reefs are protected from human influence, and marine life thrives next to them.
So let's see where our expeditions will take us for diving in Cuba whenever we go there. And we will definitely return to Cuba, because it's a magical place, and not only for its underwater treasures, but especially for its culture and magic.
Scuba Diving in Cuba
República de Cuba, is a country located on the island with the same name. Cuba is located in the Greater Antilles archipelago in North America and is primarily associated with the Bay of Pigs, the conflict with the US and the regime of Fidel Castro.
Today the country remains a socialist republic, but representative of the Castro family is no longer in power. The country is progressively opening up, so it is worth visiting as early as possible to get a feel for the country's atmosphere – oldtimers, old men playing dominoes in the streets or music dripping from promenades and restaurants.
Cuba's history and geography
Cuba's coast extends 3,736 kilometers and is surrounded by the waters of the Caribbean Sea. It is also surrounded by 1,600 islands, rocks and reefs, and is separated from Florida by the Florida Strait, from Mexico by the Yucatan Strait and from Haiti by the Leeward Strait. These are great places to dive in Cuba.
The diversified coastline is full of bays, and the waters here have healthy coral reefs with a rich underwater life. The water here is warm and clear, providing good visibility when diving.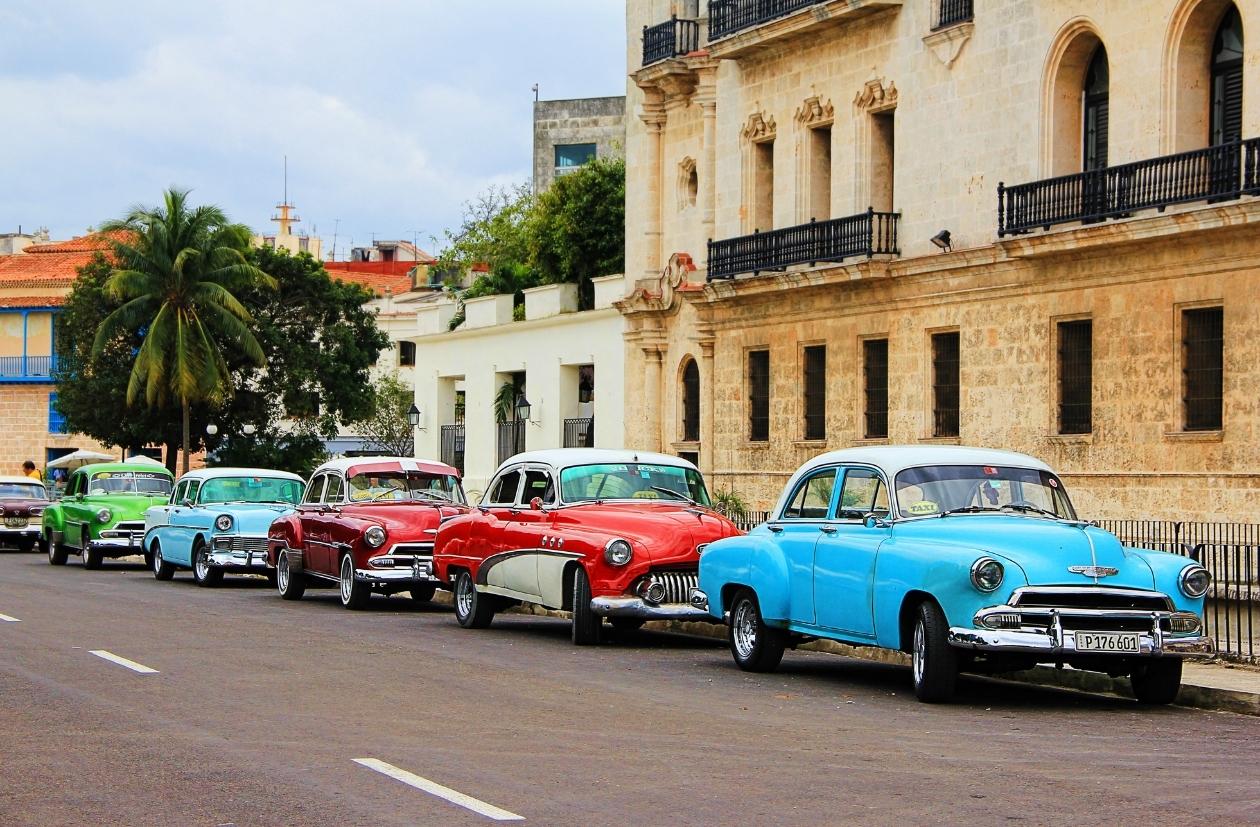 Cuba is home of the second largest coral reef in the world, after the Great Barrier Reef in Australia. What's more, Cuban diving offers really great depths and Grand Canyon diving, which guarantees a dive full of unforgettable experiences.
There are many protected areas, with more than 300 of the approximately 500 total dive sites in Cuba. This gives more than 9.5 dive sites for every week of the year.
The best time to dive in Cuba
Diving in Cuba is a full-year adventure. However, there are several important aspects to consider, including the dry season, which runs from November to the end of April. This is when sea conditions and underwater visibility are best. From May to July, the best diving conditions are on the southern coast – visibility is very good and the water is calm.
Cuba has a hurricane season. It lasts from May to the end of October, but its peak is in August, September and October. During this time, it is recommended to go to the southern and western areas of the island.
Cuba – practical information
Capital city: Havana
Language: Spanish
Currency: Cuban peso (CUP)
Time: UTC -5 – winter; UTC -4 – summer
Visas: Entry visa is required and is valid for 30 days
Passport: Must be valid for at least 3 months after entering Cuba.
Climate: sub-equatorial
Rainy season: May through October
Hurricanes: yes, they usually occur in the fall.
Best dive sites in Cuba
Cuba has many interesting dive sites, and I'm sure there are many places yet to be discovered. But let's see some of the best ones, where our diving expeditions are sure to visit.
Jardines de la Reina
Translating from Spanish, the site is called "Gardens of the Queen" and is located about 100 km off the southern coast of Cuba. There are almost 600 bays here along a length of about 150 km. The waters here are under the protection of a marine sanctuary. If you want to dive in its area, you must use the services of Avalon Cuban Diving Centers, which has exclusive rights to dive in the local marine park.
What makes this dive site special? The coral reefs here are untouched, healthy and provide shelter for many reef fish. These attract larger species such as Caribbean sharks. You'll also see – as the name suggests – a magnificent coral garden with gorgonians, sponges and soft corals. There are also turtles swimming in the area.
At Jardines de la Reina you can dive all year round. Average underwater visibility is 30-40 meters.
Canarreos Archipelago
The archipelago consists of 672 islands and bays. The largest island is Isla de la Juventud is the largest island of the Canarreos archipelago and the second largest Cuban island. It is located about 50 kilometers off the southern coast of Cuba, near its western cape.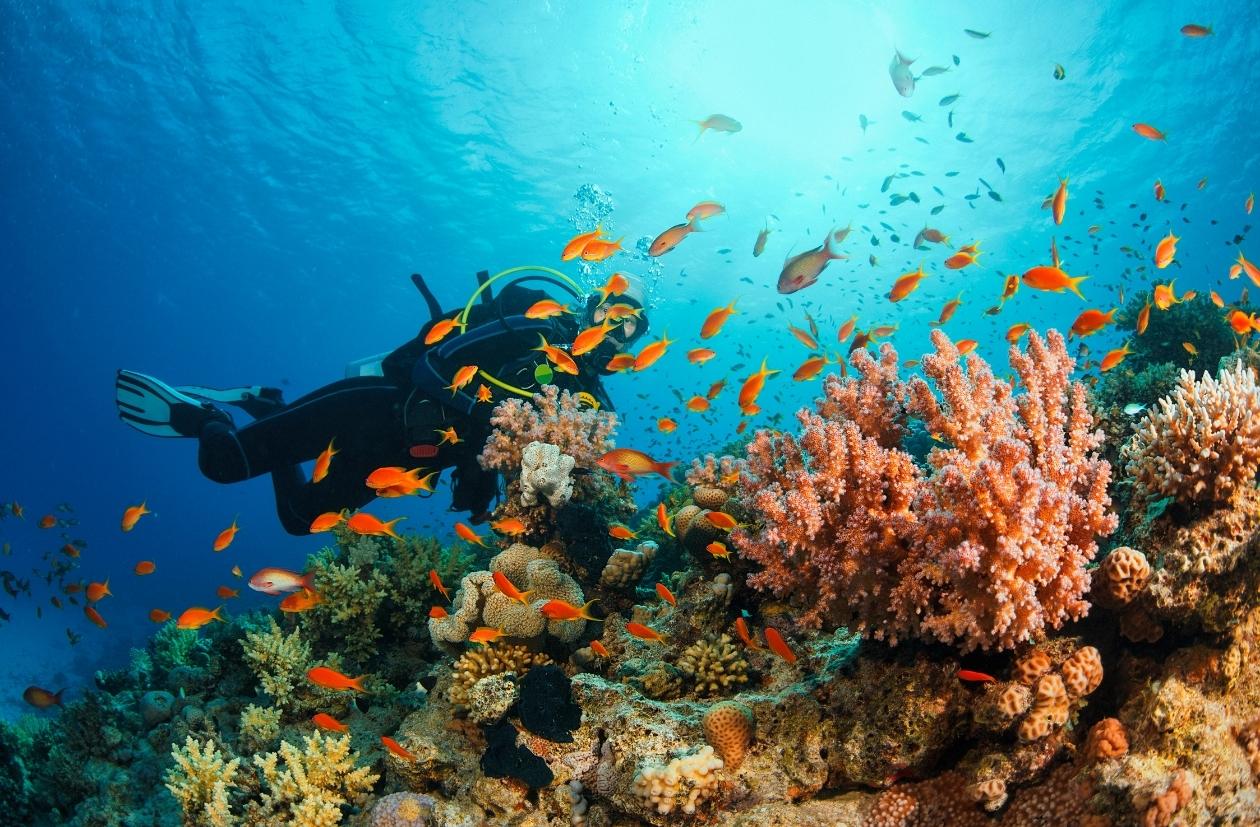 The reefs here are in excellent condition, and marine life is abundant. Among other things, you'll see sharks and other pelagic species here. Visibility is excellent and usually exceeds 40 meters.
Jardines del Rey
The Garden of Kings, or Jardines del Rey, is a place consisting of several small islands in the Atlantic ocean right off the coast of Cuba. It is located approximately 450 kilometers from Havana. It includes the popular with tourists islands of Cayo Coco, Cayo Guillermo, Cayo Paredón Grande, Cayo Romano, Cayo Guajaba, Cayo Sabinal, Cayo Santa Maria and Cayo Cruz. Many of these islands are connected to the main island and to each other by bridges.
Most dives are performed from Cayo Coco, Cayo Santa Maria and Santa Lucía. Here you can dive with blunt-head sharks, and by Santa Lucia you'll also find a large selection of reefs, caves and wrecks. Around Cayo Coco you'll especially find magnificent, healthy coral reefs.
The islands that are part of Jardines del Rey are located near the Florida Strait – the waters here are deep and the currents can be strong.
Varadero
To the west of Cayo Coco is the Varadero diving area, which includes many protected dive sites, including those open to the Florida Straits.
Here you'll see coral gardens and amazing rock formations located just off the shore of charming Varadero. There are several dive centers here that are surely going to recommend the best places to find wildlife.
The Varadero diving region is home to the Coral Negro, Neptuno and Caribe wrecks, to which diving is an incredible adventure.
Varadero also has several caves to explore, including the cenote Cueva de Saturno and the El Brinco cave.
A little further is Cayo Piedra and several other small islands and islets. Some of the best, most untouched diving sites are just a few meters from the tip of the peninsula.
Here you can see reef fish, small sharks, manta rays and moray eels, as well as dolphins.
Cayo Largo del Sur
Cayo Largo del Sur is located on the east of Isla de la Juventud near the southern coast of Cuba. Here you can snorkel from the shore and enjoy the magnificent coral reef right from the beginning. The reef here is home to a huge number of creatures, from colorful parrotfish to stingrays.
In addition to the reef, you can explore caves and grottoes, rock walls with hundreds of varieties of coral. There is also something for wreck divers, as there are several shipwrecks here.
In total, there are more than 30 dive sites on Cayo Largo del Sur, where you'll meet moray eels, barracuda and sharks, as well as lobsters, groupers and snappers.
Many of these dive sites are perfect for beginners, as the water is warm and calm.
Scuba diving in Cuba – summary
Diving is always wonderful, so our expeditions often focus on diving in beautiful places around the world. Scuba diving in Cuba is no exception, and as I mentioned above, it's a magical place worth proving. Therefore, don't hesitate any longer and jump in!