The Atlantic Ocean covers almost 20% of the Earth's surface, making it the second largest ocean in the world. Diving in the Atlantic means wonderful biodiversity, the company of sharks or whales and beautiful coral reefs. This is where some of the best dive sites in the world are located. Which one to choose? Which country to choose for scuba diving in the Atlantic Ocean? Check it out for yourself!
TOP 5 for scuba diving in the Atlantic Ocean
Whether you choose to dive in the Atlantic or anywhere else, you are sure to find places where you can have an amazing diving experience. And it doesn't matter if you have a lot of experience or if you're just a novice diver. In this write-up you will find some of the best dive sites in the Atlantic Ocean, but be sure to check out other texts on our blog
Scuba diving in the United States
The east coast of the US has many great dive sites. It is impossible to list them all. When planning a dive in the United States, consider Georgia, off the coast of which (near Savannah) is Grey's Reef National Marine Sanctuary.
It's an amazing underwater park that protects the reef and the vibrant life along it. It is home to small colorful fish, as well as large specimens such as the critically endangered borderline itajara and American pufferfish. In this part of the Atlantic Ocean, endangered Biscayan cetaceans give birth to their young.
Plenty of underwater life
More than 200 species of fish can be seen in the waters here, as well as caretta turtles, soft corals and sponges. You'll also encounter bottlenose and spotted dolphins here.
Another interesting dive site in the Atlantic Ocean in the US is Rhode Island. The waters here are a treat especially for wreck diving enthusiasts. Here you can see sunken tugboats, submarines, steamers, schooners or freighters.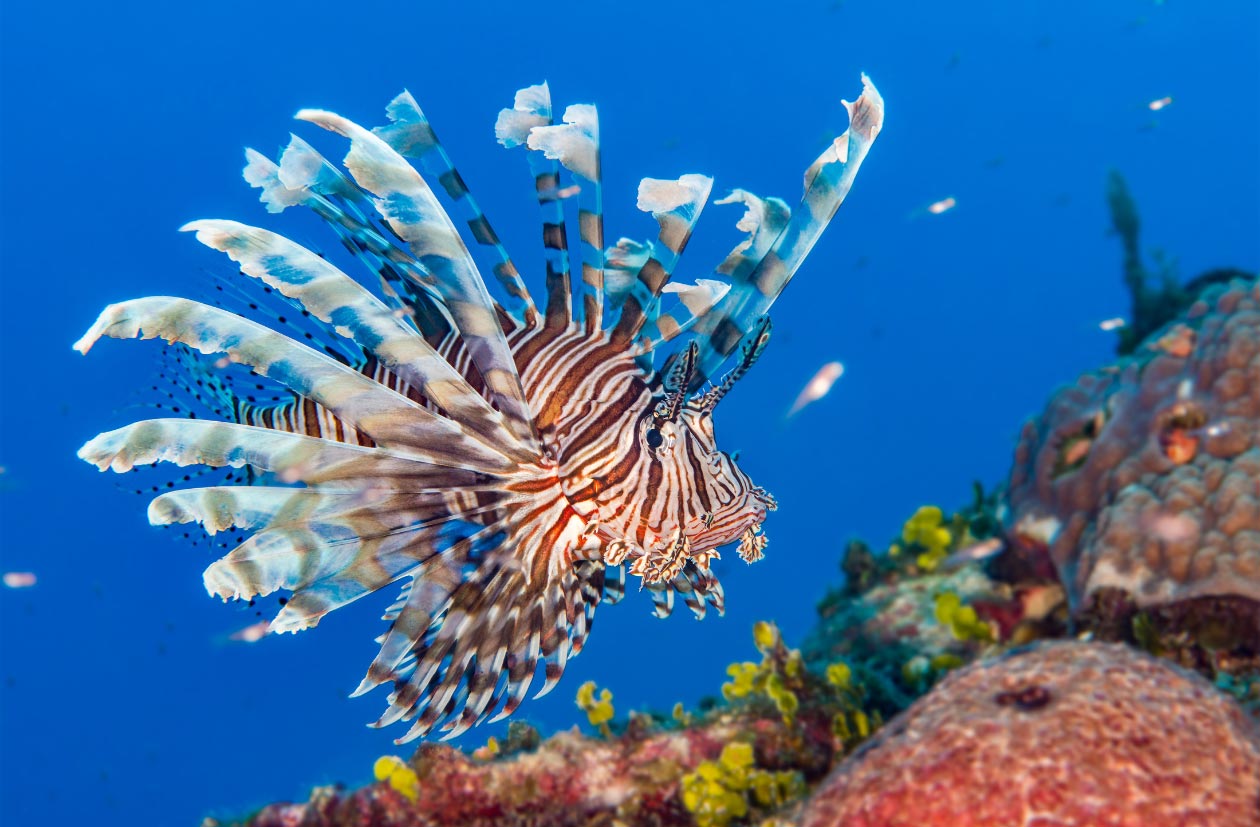 The Gulf Stream brings tropical life to the vicinity of the wrecks. During your dive you will encounter species such as raja eglanteria, needlefish and chetonid, as well as flounder, octopus and coster.
Madeira and Porto Santo – diving in the Atlantic Ocean
Madeira is one of the best places for diving in Europe. You can easily find professional diving centers that will help you experience unforgettable underwater moments. The waters around the island are crystal clear and there are rather moderate currents.
Popular dive sites in Madeira are located around Caniço, Garajau, Machico, Caniçal and Santa Cruz, but also in Madalena do Mar. Here, at a depth of 22 to 32 meters, 180 meters off the coast, is the Bowbelle shipwreck. The vessel sank there several years ago and is now an artificial reef.
Porto Santo, which is Madeira's much smaller "neighbor," is a slightly warmer place. The diving conditions here are just as good.
Despite its small size, on Porto Santo you will easily find diving schools and companies that specialize in organizing trips to the most popular dive sites. They have well-equipped equipment rentals and professional instructors and guides.
Paradise for lovers of underwater life
The waters around Madeira and Porto Santo are a veritable paradise for lovers of underwater life. It is also one of the best places for whale and dolphin watching. While diving in this part of the Atlantic, you may encounter giant groupers, moray eels and barracuda, anglerfish, stingrays, and sometimes manta rays and mobules, among others.
There are several species of crabs around the islands, including the strange-looking spider crab. At the Garajau Marine Nature Reserve, you'll see one of the world's rarest seals, the Mediterranean monkshood. As well as great graniki, Mediterranean moray eels and the very interesting purple sea urchin sphaerechinus granularis.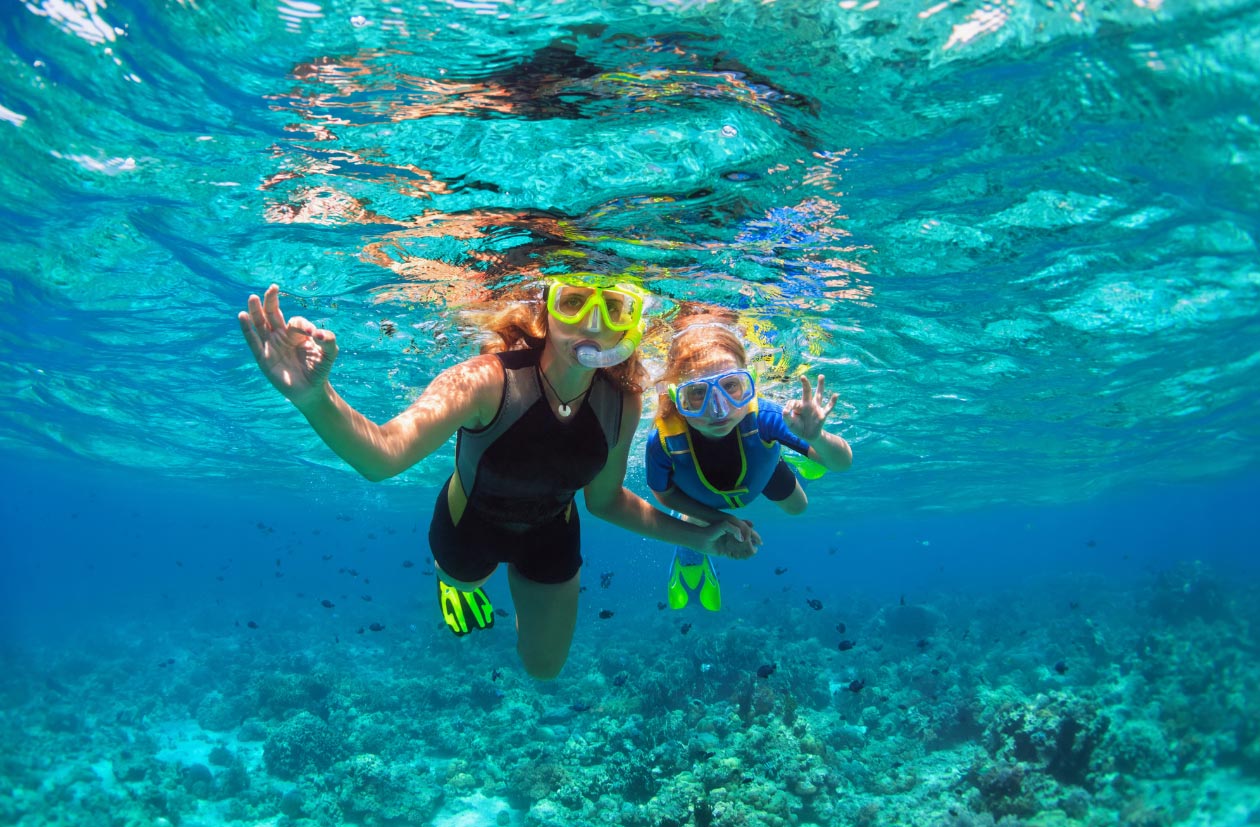 From spring to mid-summer (until the end of July) you can see many species of whales: blue, blacktip and common fin whales, sperm whales and grindworms.
The best time for diving in Madeira and Porto Santo is from April to July. Water temperature is 20-23°C, currents are virtually non-existent, and there is no thermocline.
Scuba diving in the Atlantic – Cape Verde Islands
In winter, whales and humpback whales, manta rays, turtles or sharks come here. In summer, turtles can be seen swimming in the water during the day and laying their eggs on a nearby beach at night. The waters around Cape Verde abound with diverse marine fauna, but also caves, steep rock walls and wrecks.
The best dive sites are around the island of Santa Maria, where the shipwreck of Boris rests at a depth of about 28 m. Tree Caves off the coast of Sal Island with aulostomus, lobsters and moray eels, and Tchouklass – a dive site also located on Sal with excellent visibility of approx. 35 m, beautiful corals and stunning biodiversity.
Diving in Cape Verde is possible all year round. However, the best time to dive is the months of April through November. Air temperatures range from 19 to 27°C, depending on the season.
Scuba diving in the Atlantic Ocean – Bahamas
A group of seven hundred islands stretching southeastward from Florida to Cuba. Only 26 of the islands are inhabited by humans. The islands here cover nearly 14,000 square kilometers, and the coastline is more than 3,500 kilometers long. All of the islands and islets rise little above sea level. The highest point in the Bahamas is Mount Alvernia on Cat Island, which rises to just 63 meters above sea level.
The Bahamas is worth diving in for its beautiful, healthy and huge coral reefs, opportunities to meet sharks, and interesting wrecks.
Beautiful reef and biodiversity
For a relaxing dive with admiring the reef and biodiversity, the best places to go are Long Island and Crooked Island. You'll encounter oceanic whitetip sharks on Cat Island, and on Bimini you'll experience an encounter with hammerhead sharks.
For wreck diving in the Bahamas, you should choose Grand Bahama. Several wrecks are sunk here, including Theo's. Check the diving conditions beforehand, however, and remember that June through November is hurricane season here.
The average temperature in the Bahamas from December to May is about 22°C, and in summer about 26°C. The average water temperature is about 24°C, and visibility: 15-30 m.
Diving in the Atlantic Ocean – Canary Islands
Among the islands to include in your list of the best places to dive in the Atlantic Ocean, you must include the Canary Islands.
On Tenerife, located off the west coast of Africa, you'll dive into the intriguing Cueva de Palm Mar caves. You can also admire the Condesito wreck and meet mantas in Los Cristianos. At Montaña Amarilla, you'll see a rocky volcanic complex underwater.
Warm water and good visibility
The waters around Tenerife usually have a temperature of about twenty degrees Celsius, depending on the season. It will be warmest from June to December – its temperature will average around 24°C.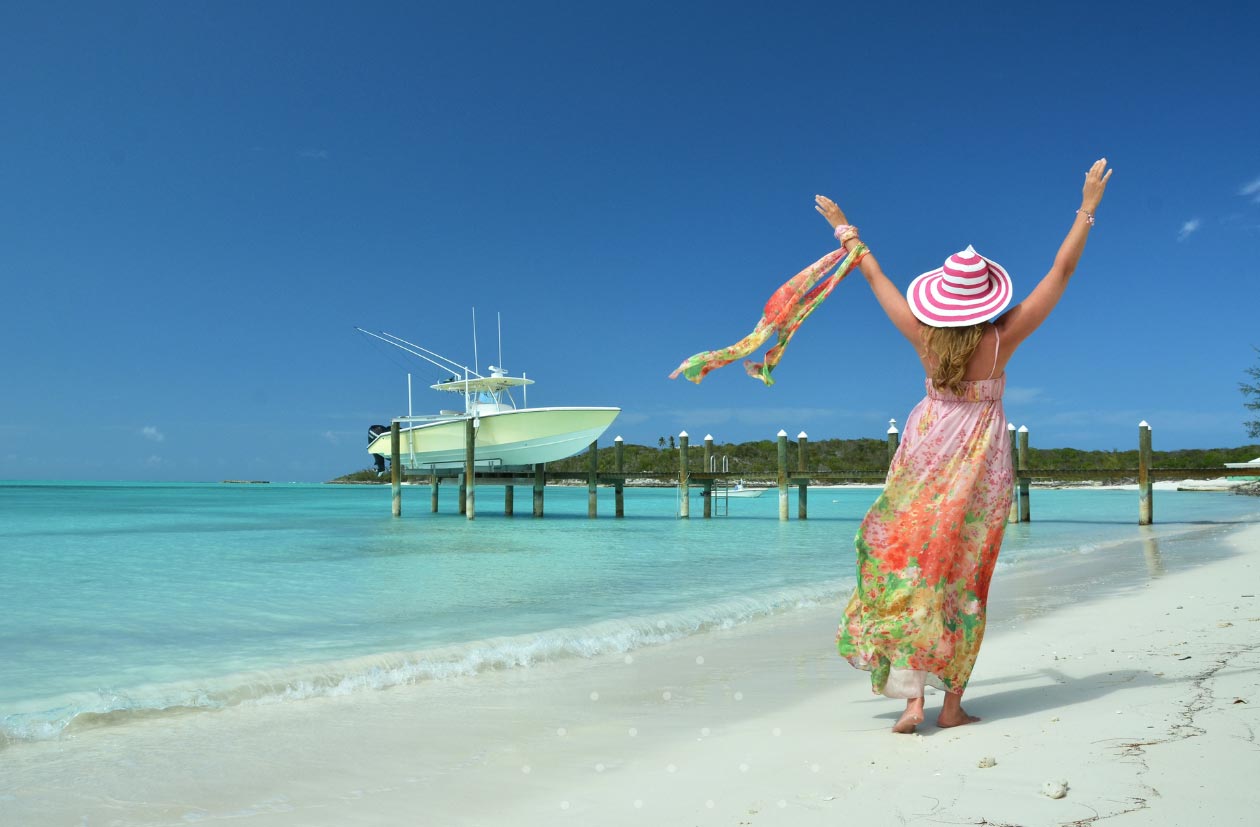 Another great place for diving in the Canary Islands is Fuerteventura. Here you will find abundant diving facilities and excellent conditions – warm and clear water. Most of the diving is done from the shore. The dive sites are varied, and both the beginner and advanced diver will find a suitable dive site here.
The underwater world of Fuerteventura offers close-up admiration of stingrays, moray eels and eels. Parrotfish, sea angels and whale sharks also live here.
Scuba diving in the Atlantic Ocean – summary
Diving in the Atlantic Ocean can be very diverse and there is something suitable for everyone. Be sure to check out our current expeditions to the area and join them! Just Go Explore With me!