When Christopher Columbus reached the coast of this country, he called the place the "Rich Coast." And not without reason, as for Europeans this place was a true paradise. Today Costa Rica attracts tourists with its archaeological sites, rainforests, Indian villages, picturesque valleys, volcanoes and beautiful beaches.
Geography of Costa Rica
Costa Rica is located in Central America. It is bordered on the north by Nicaragua and on the southeast by Panama. The country is washed by the Pacific Ocean on the west and the Caribbean Sea on the east. The total area is 51,100 sq. km and the total length of the state border is 639 km.
Costa Rica includes several Cocos Islands. The largest island within this country is Calero, with an area of 156.1 sq. km.
Along the territory of mainland Costa Rica from north to south stretches mountain ranges. The highest local peak is Mount Cerro Chirripo, which reaches 3,819 meters. There are several volcanoes in the country, some of which are still active.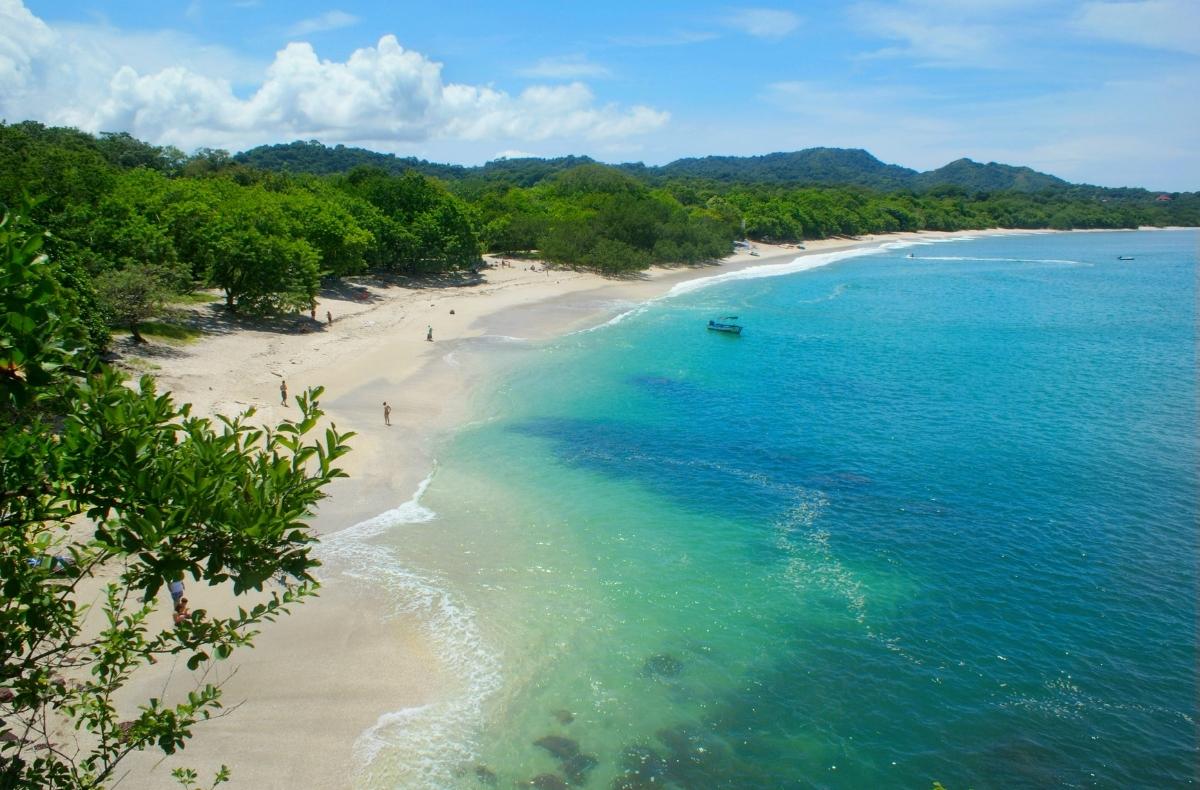 About 90 kilometers from the city of San Jose is Costa Rica's largest lake, Arenal, which covers 80 square kilometers.
Costa Rica is the most developing country in Central America, very progressive and attractive for tourists – famous for its beaches, hotels, services, infrastructure and many natural attractions. The scenery and beauty of this rich Caribbean country has been seen many times in adventure movies and books, and a tour to Costa Rica can be a real discovery.
Costa Rican Culture
Costa Rican culture is bursting with festivals and celebrations. Local festivals are called "tournos," and they are held all over the country. Especially grand tournos are held in Guanacaste and Nicoya, where there are rodeos, fireworks, and "bombetas."
Cities and small towns also celebrate saints' days with street parades, rodeos, dances and processions.
Costa Rica is a Catholic country, so its holidays ("feriaados") are mostly religious in nature. During Easter Week (Semana Santa), the country shuts down for seven days. This is a great opportunity to see colorful religious street processions.
Attractions in Costa Rica
There are not many historical monuments in Costa Rica, but there are many natural attractions. Some of the best local attractions, in our opinion, are the following:
Monteverde Cloud Forest Reserve
Arenal Volcanoes National Park and the town of La Fortuna
Tamarindo, Playa Langosta and Playa Grande
Manuel Antonio National Park
Tortuguero National Park
Corcovado National Park
Santa Teresa Beach and Mal Paisa
Montezuma
Puerto Viejo and Cahuita National Park
Nosara and Playa Giones
Adventures in Costa Rica.
No matter what kind of adventure you're looking for, you're going to find it in Costa Rica, both on land and underwater. Here you can rope through the crowns of huge trees of the lush tropical jungle or swim with sharks. Located in the heart of Central America between the Pacific and Caribbean coasts, Costa Rica is a major ecotourism destination featuring some of the most biologically diverse natural communities in the world – tropical jungles, volcanoes and mangrove ecosystems.
On the Caribbean coast, the diving infrastructure still needs improvement, but Costa Rica's Pacific coast will satisfy even the most demanding diver. Underwater volcanic formations and rock towers give shelter to many species of hard corals, sponges and gorgonians. The expansive Guanacaste Bay on the northwest coast is home to Catalina and Bath Islands, some of the most interesting dive sites.
The southern part of the bay is a nature preserve where you can admire stingrays, turtles and white tip reef sharks. Moreover, during almost every dive, huge schools of tropical fish will swim over your head. You can also visit the Cocos Islands off the Pacific coast to see flocks of hammerhead and whale sharks and rays.
Best diving sites in Costa Rica.
Cocos Islands
Since visiting Cocos Islands National Marine Park requires a long sea crossing, most divers book a dive tour with accommodations aboard large dive bots. In addition to the pelagic animals: marlin, sailfish, stingrays, and sharks that visit these areas, more than 25 endemic fish species can be found here, including Darwin's red-throated nephyrus. In the waters surrounding Coconut Island, whales gather in groups and birth their cubs.
Cano Island
Here, around the rock towers and coral reefs surrounding the island, you can find many species of reef fish. You're sure to see larger sea creatures like mantas, moray eels, and sharks. Mammals such as killer whales, dolphins, humpback whales and whales also often pass by.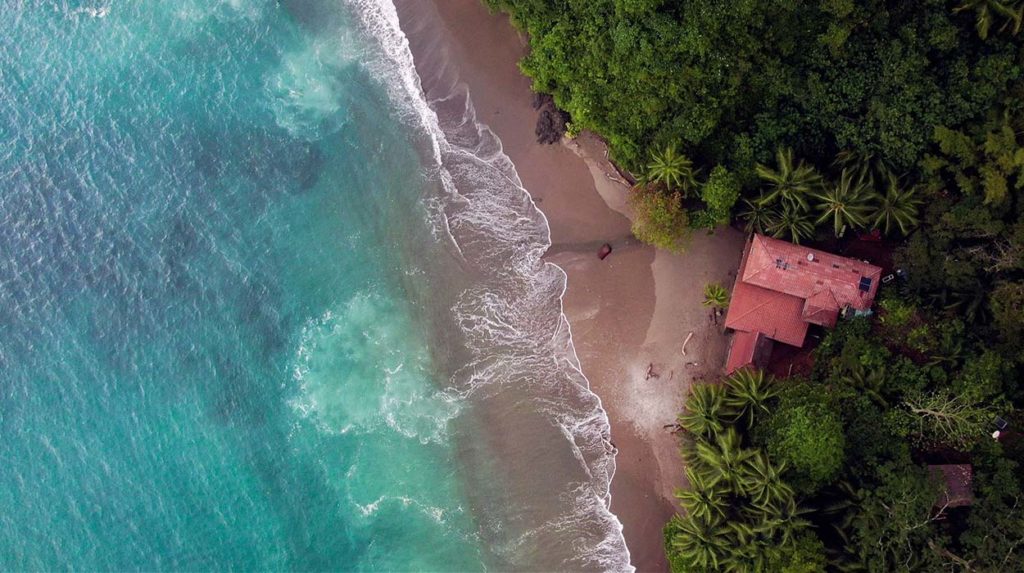 Catalina Islands
Unique underwater structures make these islands attractive to divers. Here you can see arches and caves, as well as magnificent corals growing on volcanic rocks. You can see several species of stingrays and sharks, as well as sea turtles.
The island of bats
Is there a better way to get your heart beating faster than swimming with sharks? You'll have the chance to see other large pelagic animals such as stingrays, sailfish, and sometimes whales or dolphins. The depths in these areas drop sharply to 30 meters and there are strong currents. It is best for trained divers to dive here.
Playa Virador
This volcanic island attracts sea creatures like a magnet. At a depth of 10 meters there is a shark cave, and at a depth of 20 meters you will often see large rays and white tip reef sharks. You will see large schools of cararks, perch, angelfish and swallowfish.
Tortuga Islands
The three wrecks on the Tortuga Islands are a must-see. These are the patrol ships Franklin Chang Diaz and Coronel Alfonso Monge, resting peacefully in warm waters at depths accessible to most recreational divers. Not far from them at a depth of about 30 meters lies another ship, the Carolina Star, which is a habitat for white sharks and numerous tropical fish.
Overview of diving in Costa Rica
Visibility
Depending on the location, visibility ranges from 15 to 30 meters. From June to September, visibility is usually the best.
Water temperature
Usually ranges from 26°C/78.8°F to 29ºC/84.2°F. From December to March, cold currents bring water with temperatures around 19ºC/66.2°F along with large marine animals such as humpback whales, green sharks, giant mantas, whale sharks, and many others.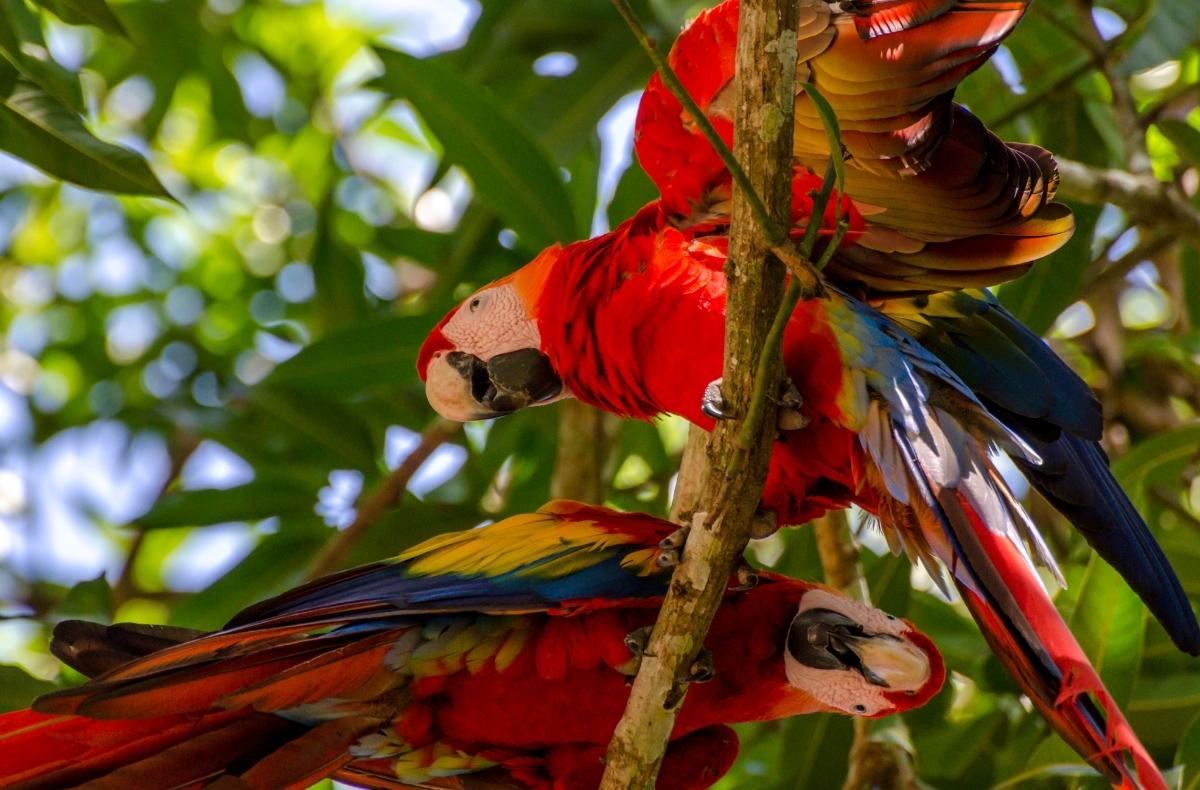 Weather
Average temperatures vary widely depending on the time of year and altitude, but are usually around 27ºC/80.6°F on the coast in winter and 33ºC/91.4°F in summer. The dry season lasts from December to April and the rainy season from May to November. Rain usually starts in the afternoon while mornings are more sunny. Diving here is great all year round.
Characteristic underwater residents.
Stingrays and mantas, turtles, white sharks, six-jawed sharks, huge schools of bass, caranx, parrot fish, as well as morays, dolphins and other marine animals can be found here. During whale season (January, February and March), you can hear unforgettable humpback whale songs and grunts underwater. Humpback whales can also be seen here in June and July when they migrate from the northern hemisphere.
So, why should you visit Costa Rica?
In conclusion, Costa Rica is indeed a beautiful and very diverse country. Here you have the opportunity to see places not available anywhere else. You can scuba dive, sunbathe or hike in the rainforest. At the same time having good facilities and a high safety record. There is no need to wonder any longer, Go Explore With me today!