Thailand is a remarkable country, called by many even a paradise on earth. It captivates with magnificent views, wonderful vegetation, architecture, hospitality, flavors, but also numerous diving sites! Because Thailand delights both above and below the water!
Diving sites in Thailand are among the most popular and beautiful in the world. Many people come here not to admire the beautifully decorated temples, but the richness of the underwater world.
Where to go scuba diving in Thailand?
Diving in Thailand is a great idea not only for those already experienced. There are many places where even novice divers can manage. And what captivates in the underwater Thailand? Of course, the magnificent coral reef, numerous wrecks, caves and…. animals!
In the wonderfully warm waters, if you are lucky, you may be able to spot manta rays and even sharks! Diving options in Thailand are very diverse and there is certainly something for everyone. We have collected the most important information and the most popular and attractive dive sites.
Popular dive sites in Thailand
Thailand's underwater world is very colorful and diverse. Coral reefs are home to about 25% of marine animals, such as crustaceans, mollusks, sea snakes, fish and turtles. In Thailand, you can see all this with your own eyes. See what dive sites in Thailand we will visit on one of our trips.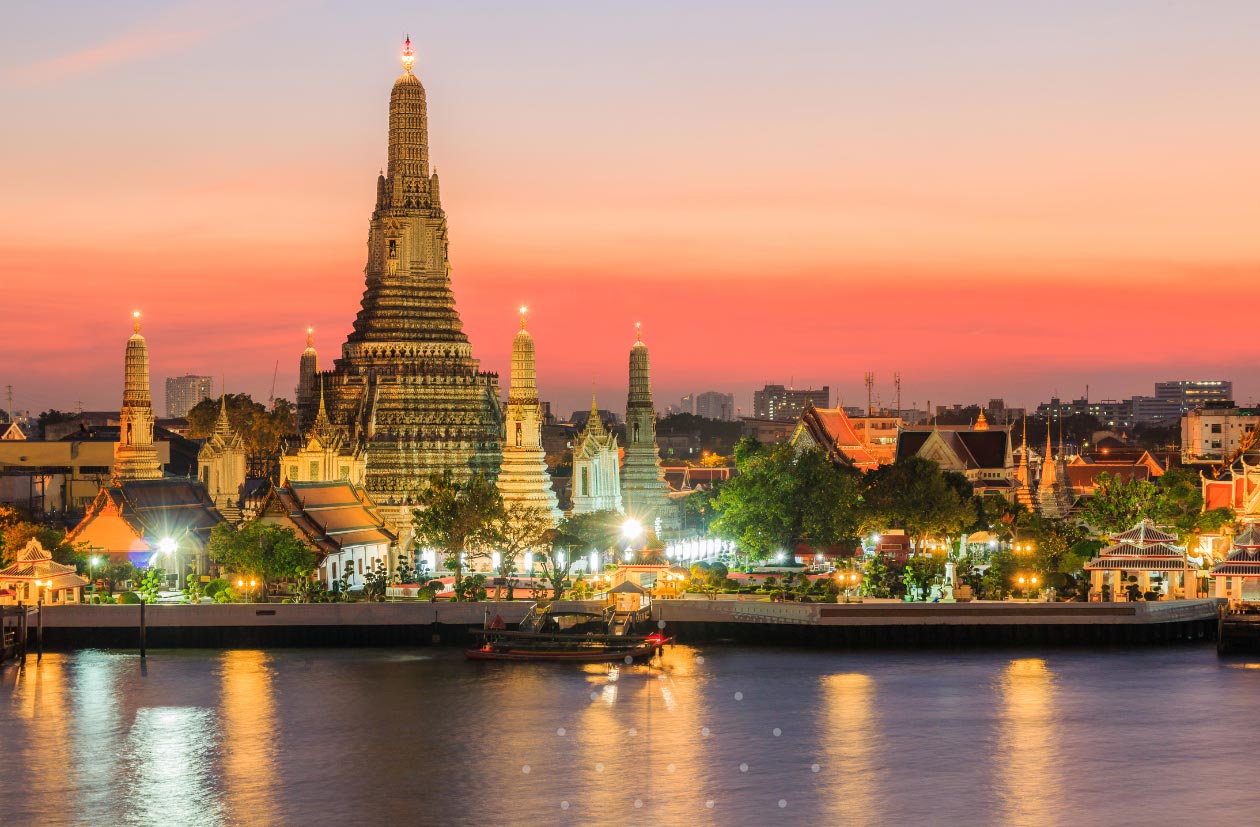 Diving on the Similan Islands in Thailand
One of the most popular, diverse dive sites in Thailand is the Similan Islands Underwater National Park. There are two types of diving areas here: easy – shallow, and more difficult – deep, rocky mazes and flows, accessible only to advanced divers. Water temperature reaches 30 degrees Celsius, and visibility, depending on currents, ranges from 15 to 40 meters.
The western part of the Similans is surrounded by granite rocks. Here you can see hard corals and larger fish such as tunas, stingrays, and in March and April – sharks and manta rays. On the other hand, the eastern part of the islands is sandy, covered with horn corals and hard corals (these reach up to several meters). It is inhabited by smaller species of animals: shrimp, turtles, seahorses and leopard sharks.
Scuba diving on Koh Tao in Thailand
Diving on Koh Tao is very popular, most tourists visit the island to dive, or to start their underwater adventure here. Those who have not had the opportunity to dive have an ideal opportunity to try it on Koh Tao, the island is one of the diving paradises in Southeast Asia.
Once you arrive on Koh Tao, it's very easy to understand why this is so: on almost every corner you'll find diving schools offering extremely cheap scuba and diving courses. Diving prices on Koh Tao are as low as almost anywhere else in Thailand, and the island has 25 dive sites in the immediate area.
Among them, the most famous are: Japanese Garden, Shark Island, Mango Bay and Green Rock. The average depth is 12-18 meters, but depending on the dive site and the diver's skill, it can reach up to 40 meters. The crystal clear water allows visibility up to 30-40 meters in the best conditions, and 15 meters on average.
Diving on Koh Phi Phi in Thailand
Koh Phi Phi is a very popular resort of Thailand, not only for its beautiful beaches, coves and islands, but also for its excellent diving conditions. The islands lie in a marine national park, and the dive sites are very different from others in Thailand. Out of the blue rise limestone walls adorned with healthy, soft corals, and in shallow coral gardens, among soft corals and sponges, there is fascinating marine life.
The Phi Phi Islands provide opportunities to observe magnificent small creatures such as rare seahorses and larger fish such as reef sharks, as well as turtles. The combination of convenient sites that suit all skill levels, beautiful movie beaches and a charming location makes Koh Phi Phi a great place for divers and their non-diving companions.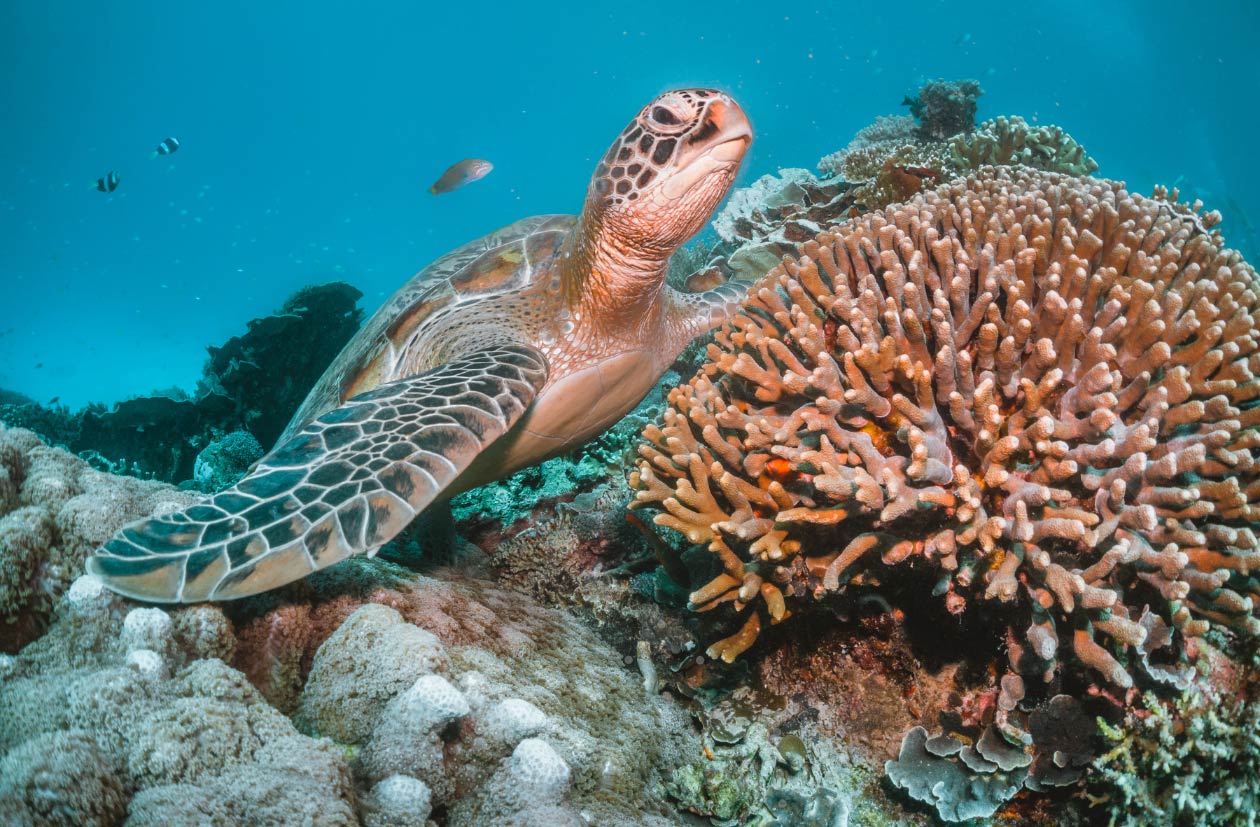 Considered the best place to dive is Bida Nok. It is a small island with cliffs whose walls slope picturesquely into the sea. Below the water's surface, they are decorated with soft corals and sponges, creating carpets of purple, yellow and green. The reef itself is extremely healthy and is home to numerous sea creatures. Larger fish such as leopard sharks and gray sharks also appear here.
Scuba diving on Phuket in Thailand
Phuket is a very popular area of Thailand because of its mix of many cultures, while at the same time having great paradise beaches and even better diving. Here you can not only spend a great time enjoying Thai culture, but also visit many interesting places and dive in beautiful spots. In addition, Phuket has an international airport, so you can fly here directly, or get a local plane from any other airport in Thailand.
When is the best time to scuba dive in Thailand?
Thailand has 3 seasons: hot and dry (March to May), hot and humid (June to October) and hot and dry (November to February). It's worth coming here all year round, but during the rainy season you should expect heavy downpours , which usually occur in the afternoon or evening.
Many reserves are closed during the rainy season, including Similan Islands. If you want to be guaranteed beautiful, sunny weather, it's best to come here during the winter months, that is, from late December to May. But – the water temperature all year round is between 28 and 31 degrees Celsius.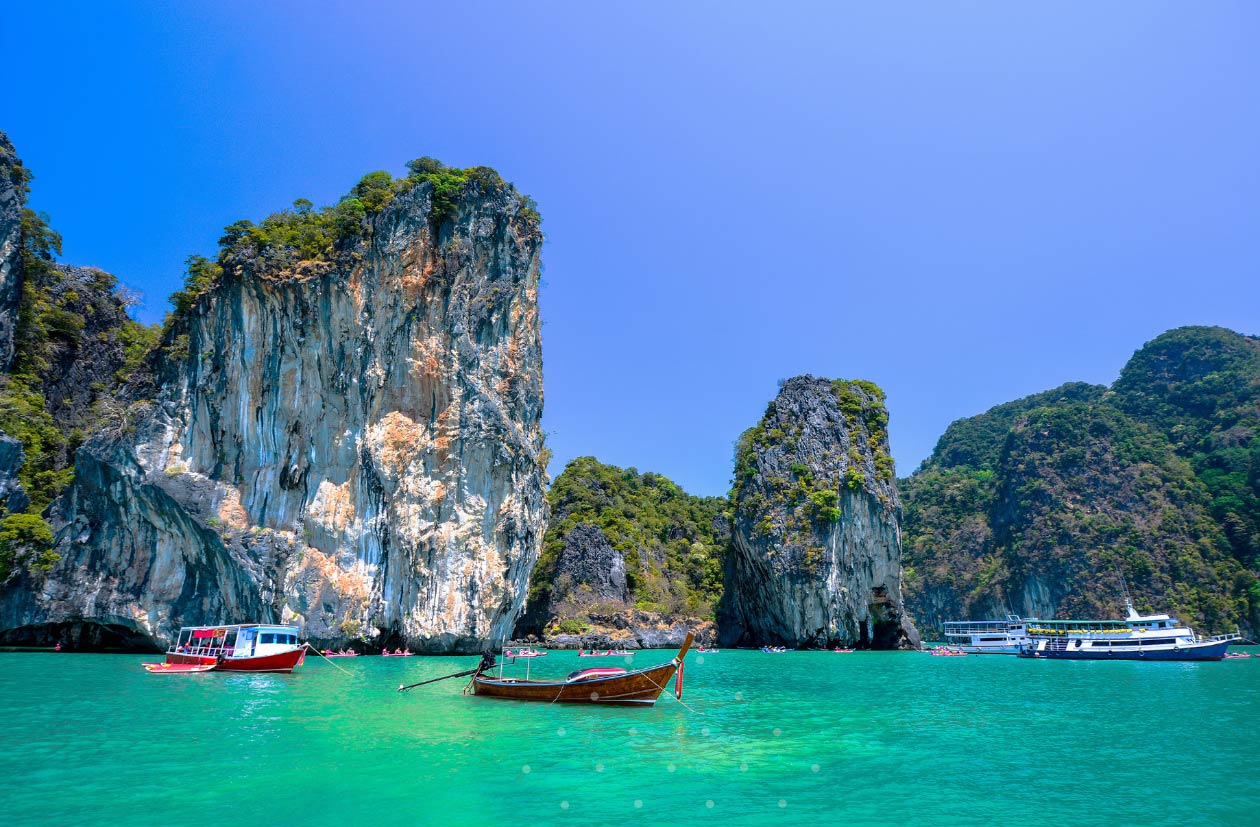 Visibility underwater in Thailand is usually very good, reaching up to 40m. Unfortunately, it is heavily influenced by moon phases, tides and currents. Sometimes visibility does not exceed 10m.
Go on a diving trip to Thailand!
Scuba diving in Thailand is truly a great adventure, and just exploring this oriental country is more than worthwhile and will certainly be remembered for a long time. So plan your trip to Thailand today to see this beautiful world with your own eyes.